When and why should an athlete see a
Sports Chiropractor?
Sports Chiropractic provides care in the conservative management, rehabilitation or optimization of the neuromuscular system for the athlete to recover from injury and/or better performance.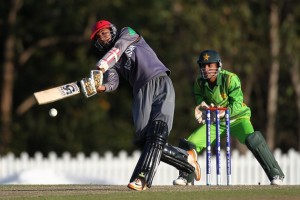 The Sports Chiropractor uses a multimodal approach to treatment incorporating manipulation, mobilization, soft tissue therapy, nutritional advice, taping and other related approaches.
The Sports Chiropractor is a part of a Sports Medical Team including Physiotherapists, Soft Tissue Therapists, Sports Physicians and Orthopaedic Surgeons.
The Sports Medical Team then work together to ensure the athlete receives the best possible treatment for sporting injuries and management.
The Sports Chiropractor focuses on the preventative, maintenance forms of treatment as much as the acute, immediate treatment of athletes.
A Sports Chiropractor gives consideration to the hard and soft connective tissues (joints, muscles, tendons, ligaments, fascia etc), in addition to exercise prescription. (The Role of Sports Chiropractic, 2008)
Research into Sports Chiropractic is continuing to grow; recent studies have highlighted some interesting results regarding the reduction and management of injuries for athletes. For example a recent study 'The Effect of a Sports Chiropractic Manual Therapy Interventions on the Prevention of Back Pain, Hamstring and Lower Limb Injuries in Semi-elite Australia Rules Footballers; RCT' by H, Pollard and W, Hoskins in 2010.
This article highlights the benefits on Chiropractic Manual Therapy combined with the best medical practice and sports science management, having a positive impact in reducing the amount of hamstring injuries amongst semi-elite Australian Football Players. The study was composed of 59 players who were randomly allocated into either an intervention or control based groups. The treatment allocated to the intervention group was individually determined and could involve manipulation/mobilisation and/or soft tissue therapy to the spine or extremities. "Minimum scheduling was: 1 treatment per week for 6 weeks, 1 treatment per fortnight for 3 months, 1 treatment per month for the remainder of the season (3 months)".
The results highlighted a trend towards lower limb injury prevention with a significant reduction in primary lower limb strains and the amount of weeks missed as a result of non-contact knee injuries. Studies of this nature are the beginning of further research into the impact Sports Chiropractic can provide conservative management, rehabilitation or optimisation of the neuromuscular system whilst within a Sports Medical Team.
For more information or if you want a full copy of the articles discussed please ask the friendly team at Clovelly Randwick Family Chiropractic & Rehabilitation Centre.
Take a look at our 
Research page
 here view the full abstract and other research papers.
---
The Effect of a Sports Chiropractic Manual Therapy Interventions on the Prevention of Back Pain, Hamstring and Lower Limb Injuries in Semi-elite Australia Rules Footballers; RCT (2010) Wayne Hoskins PhD , Henry Pollard PhD