Our Services
Sporting Injuries & Lower Limb Biomechanics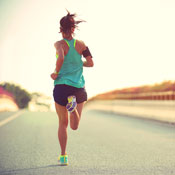 Sports Chiropractor Dr Michael Black specializes in upper & lower limb biomechanics and associated sporting injuries. Some patients require addition of orthotics fitted at this clinic to correct abnormal biomechanics of the foot/lower limb which may contribute to low back pain and associated lower limb conditions. As a Sports Chiropractor, he has successfully treated many sports injuries and activity-related problems. Dr Black specializes in the treatment and prevention of sports injuries, particularly those affecting the pelvis and lower back – lumbar stress fractures; ankles, knees, hips, wrist, elbow and shoulder problems.


Orthotic Correction
Some pelvic and spinal problems also require correct lower limb balancing with Orthotics, which can be custom fitted at this Centre. Patients with ankle, heel & foot problems also benefit from correctly fitted moulded Orthotics.

Soft Tissue Therapy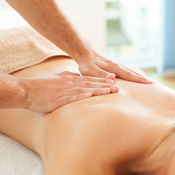 We have long held that offering various other services in addition to Chiropractic complements our care and adds value for our clients. We encourage the use of regular Deep Remedial Massage, which can release chronically contracted muscles and fascia, improving the balance amoung muscle groups and promoting healthful circulation. Massage triggers the body's relaxation response, interrupting a cycle of stress and muscle tension that can build in response to life's challenges.
A Multi-Disciplinary Approach
Clovelly Randwick Family Chiropractic & Rehabilitation Centre operates in close consultation and referral with a number of local General Medical Practitioners and Specialists, as such we have an understanding of the standard medical approach to health care as they do of chiropractic care. If required a referral is immediately given to a medical practitioner should your problem require one for further imaging or investigation.
BOOK AN APPOINTMENT
---
Clovelly Randwick Family Chiropractic & Rehabilitation Centre | (02) 9315 7248