Sports Chiropractic Care in Randwick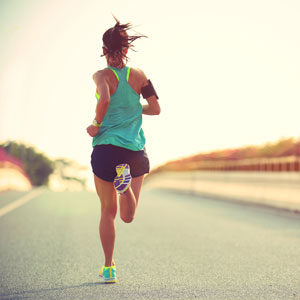 Sports Chiropractic is also known as Chiropractic Sports Sciences / Medicine. The focus of a Sports Chiropractor is to provide care in the conservative management, rehabilitation and performance optimization of neuromusculoskeletal system for athletes and to participate in a multi-disciplinary sports injury care environment.
Sports Chiropractic achieves this focus through the application of a multimodal treatment approach that include one or more of the following: manipulation, mobilisation, soft tissue therapies, rehabilitation and other movement/exercise therapies, nutritional advice, strapping and bracing and other related approaches.
These approaches are applied to injury management in the form, of acute, subacute and chronic injury as well as in the prevention of injury and the optimisation of athletic performance through the pursuit of the highest efficiency in neuromusculoskeletal functioning.
Natural Healing for Athletes
Sports Chiropractic is "multi-modal" in nature, incorporating components of passive and active care to address both the acute inflammatory/pain phase, and also the chronic rehabilitation/injury prevention phase. As part of a Sports Medical Team, a Sports Chiropractor focuses on the preventative, maintenance forms of treatment as much as on the acute, immediate treatment needs of an athlete. A Sports Chiropractor gives consideration to the hard and soft connective tissues (muscle, tendon, ligament, fascia etc), in addition to exercise prescription.
Sports Injury Treatment at Clovelly Randwick Family Chiropractic & Rehabilitation Centre
Dr Michael Black (Chiropractor) has broad Sports Medicine experience caring for musculoskeletal injuries that occur at work or home in recreational athletes (adults and children), elite / professional athletes and also in sedentary adults. He has a special interest in lower back (lumbar) stress fractures and lower limb biomechanics especially in relation to Cricket fast bowling and the treatment of these common injuries.
Dr Black has assimilated a large body of clinical information specific to the diagnosis and management of the special needs of those who participate in all sporting endeavours. Focusing upon the acquisition of maximised athletic performance and superior injury management through the application of the highest quality of Sports Chiropractic management, treatment, rehabilitation and prevention of the sports related injuries.
Schedule Your Visit
Do you or someone you know want to learn more about sports injury prevention and rehabilitation with all-natural chiropractic care? We'd love to speak with you. Contact our practice today to get started.
---
Sports Chiropractor Randwick NSW | (02) 9315 7248