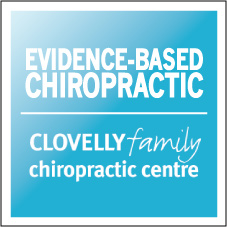 Chiropractic Manipulation is quickly becoming a growing area of research.
A recent study in the Orthopaedic Surgeons Journal SPINE looked at the possibility of adding Chiropractic manipulation to standard medical care including physical therapies, pharmacological management through analgesics and education about self management.
The authors state that:
"The results of this trial suggest that CMT (Chiropractic Manipulative Therapy) in conjunction with SMC (Standard Medical Care) offers a significant advantage for decreasing pain and improving physical functioning when compared with only standard care, for men and women between 18 and 35 years of age with acute LBP."
Interestingly those in the Standard Medical Care group were twice as likely to receive medication as those in the combined CMT/SMC cohort, with the authors also suggesting that, "the somewhat increased medication use in the SMC group did not confer a significant benefit."
Studies of this nature are important in highlighting the efficacy of a Chiropractic approach and showing that often a multidisciplinary approach to healthcare is often the most beneficial for the patient. However this study is the first step in a larger body of evidence outlining the benefits of Chiropractic manipulation.
Take a look at our Research page here view the full abstract and other research papers.
---
Adding Chiropractic to Standard Medical Care for Patients with Acute Lower Back Pain (2013) Christine M. Goertz, DC, PhD, et al.